Power Distribution
Synergy Systems & Solutions, has experience of ~10 years in the field of power distribution automation. SSS primary expertise is in field-level automation and integration of substations, protection IEDs, distribution transformers, RMUs, reclosers, etc.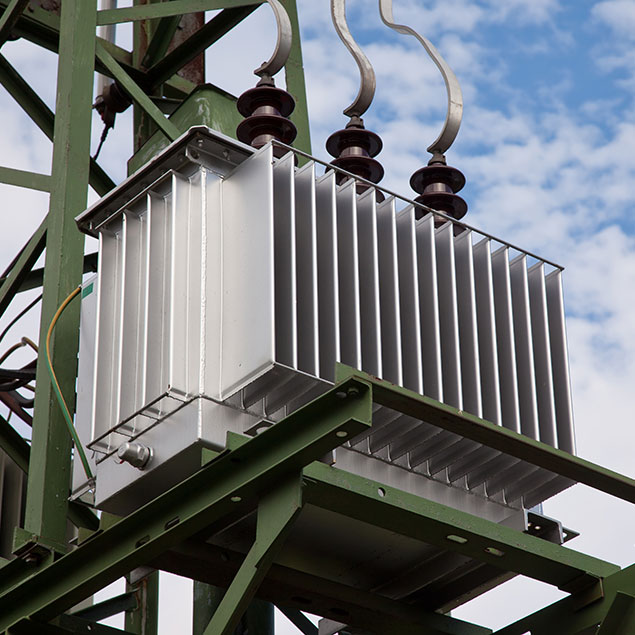 Centralized Monitoring and Control of Distribution Networks
Remote & Local monitoring and control of substations
Energy auditing facilities
Centralized fault record collection
Secured remote access to substation IEDs (Remote Accessibility System, RAS)
Automated Metering Infrastructure
Substation Modernization - upgraded with solutions like digital IEDs, RTU/Gateway, and Substation Automation Systems.
Distribution Transformer Monitoring
Monitoring and control of distribution feeders over 3G/4G network
Intelligent load shedding & restoration, self-healing grids
Quick Facts
RTU/ DCU for Grid Substations –

9

utilities

HUSKY RTUs Supplied –

~500
IIT Kanpur – SCADA for Smart City Pilot Project
Electrical Department of Indian Institute of Technology, Kanpur, undertook an initiative under Smart City programme of ISGF for demonstration of smart grid solutions on a pilot basis within the IITK campus.
Highlights
Centralized SCADA for monitoring and control of 11kV network
RTUs for 33kV, 11kV substations
HT & LT load monitoring
Power quality monitoring
R&D test bed for students and researchers
Interface with third-party MDM application
Highlights
Centralized SCADA for monitoring and control of 11kV network
Feeder RTUs for pole-mounted auto-reclosers
Outage monitoring and fault event recording
Annunciation at substation level for feeder lockout
SMS notification to maintenance team on feeder lockout
PVVNL – Auto-recloser monitoring and control for Industrial Feeders
PVVNL a distribution utility in Uttar Pradesh, has implemented a project wherein auto-reclosers have been deployed on industrial feeders for speedy restoration of feeders in case of transient faults.
TPDDL – Data concentrator units for grid substations
The project involved provision of RTUs as DCUs for interfacing with substation IEDs on varied protocols, and providing a common interface towards SCADA.
Highlights
SCADA communications with 3 master stations over IEC 60870-5-104 protocol
Interface with protection IEDs over IEC61850, IEC 60870-5-103/104, LON, SPA protocols
Redundant architecture
Our Clients