Industries
Synergy Systems & Solutions provides solutions for industrial automation requirements for a varied range of industries, using its range of generic products along with tailored or third-party products. The technology / solutions offered can be easily deployed for virtually any industry requiring automation.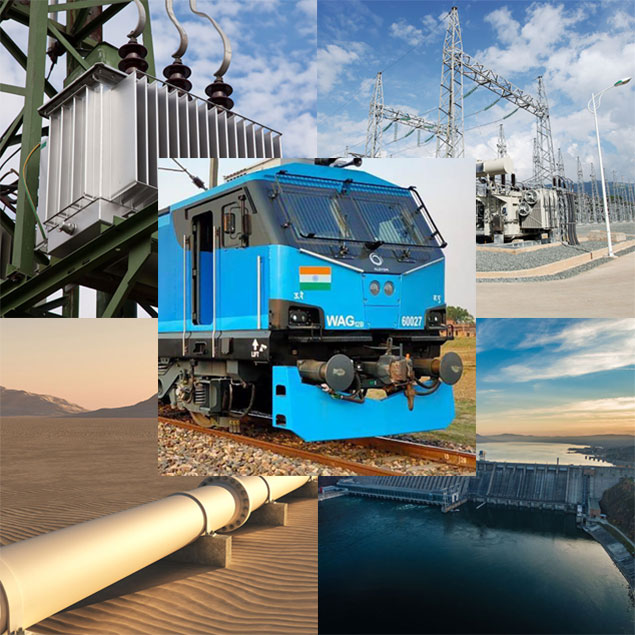 Services Offered
Integrated Real-time Control Systems & Automation Solutions
Standards-compliant solution engineering
New / Retrofit / Upgrade / Expansion of Control Systems – Substations, Control Centers, Terminal Automation, Railway Traction Monitoring and control, Remote Telemetry
Integration with proprietary or legacy systems
Integration with business processes / applications
Tailored software and/or hardware solutions for project- specific needs
Cyber security for automation networks & systems
Value Added Services
Technical Support

Design & Planning Support
Training
Life-cycle support services of systems
OEM support for partners and associates
Software Development
Project-specific application/algorithm
Specific user-interface requirements
Communication Protocols
Embedded Hardware / Software Development
Specialty Hardware
Proof of Concept
Communication Networks & Topologies
Cyber Security Standards (IEC 62351, NERC/CIP, IEEE1686)
Deciphering, Development of Legacy Protocols
Protocol Capture and analysis
Decoding of protocol sequences
Implementation and Integration with SCADA/RTU/DCU
Machine-learning and Data Analytics
Forecasting algorithms
Pattern recognition & failure prediction
Industry Segments

Railway Transportation
Synergy Systems & Solutions, has experience almost 20 years in the field of power distribution automation for Railway Transportation. SSS is proud to have its SCADA solutions operating on over 65% of the electrified network of Indian Railways, using our in-house standards-based, and proven products. SSS is an approved vendor by RDSO, the nodal agency for standardization in Indian Railways.

Power Distribution
Synergy Systems & Solutions, has experience of ~10 years in the field of power distribution automation. SSS primary expertise is in field-level automation and integration of substations, protection IEDs, distribution transformers, RMUs, reclosers, etc.

Power Transmission
Synergy Systems & Solutions, has experience of 20 years in the field of power transmission automation solutions. Presently, SSS is one of the leading players in electric utility operation and control in India.

Power Generation
SSS has deployed automation systems for hydro-power generating plants. All important functions related to operating a hydroelectric plant are implemented through close coordination between SIRIUS and various IEDs installed in the plant such as Start/Stop generating unit, Speed Raise/Lower, Power Increase/Decrease, Control Modes.

Oil & Gas
Synergy Systems & Solutions, has experience of over 25 years in the field of Oil & Gas automation - from refineries to pipelines to terminals. SSS provides in-house solutions for pipelines, terminal automation in conjunction with third-party hardware and software for a turnkey solution. SSS also has experience in simulation studies for oil transportation pipelines.